Who we are
We are a Berkshire-based software solutions developer for the Social Housing sector
We deliver configurable business solutions for social housing providers. Our vision is that residents should receive exemplary service, every time.

We use Dynamics 365, Power Apps, Power BI and the Microsoft Dataverse to accelerate the delivery of applications and shorten time-to-value. We believe we offer the best designed, most complete Microsoft-based solutions to the sector, and we're happy for you to speak to any of our customers to get their take.
Our Team
Pioneering flexibility
Over the last few years, we've grown our team of analysts and developers very carefully, hiring only those who bring energy, deep experience and a shared commitment to our values: collaboration, leading by example, mutual trust and empowerment, respect and partnership.
Although we have an office in Bracknell, some time ago we decided to offer home-working to all of our colleagues. That said, we're happy to come to you - because we know that sometimes only face-to-face will do.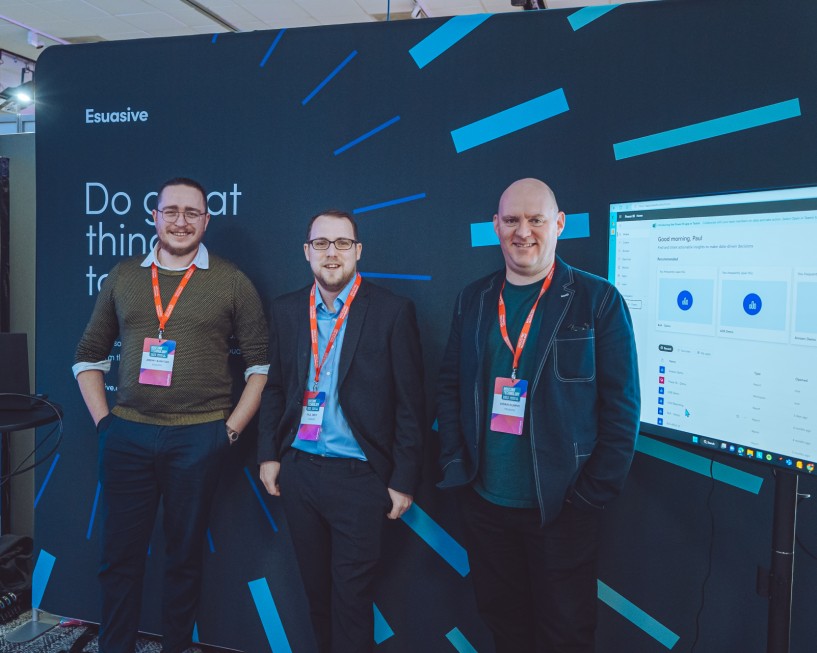 Our approach
Creating opportunity and driving innovation
Microsoft
Esuasive leverages the flexibility of the Microsoft Cloud and Microsoft technologies like Dynamics 365, Power Apps, Power BI, Power Portals, Office 365 and the Microsoft Dataverse to connect customers and teams, streamline business processes, deliver customer self-service and generate meaningful insights from data across your organisation.
ClickDimensions
ClickDimensions's marketing automation platform helps Microsoft Dynamics users achieve more with their marketing. ClickDimensions marketing automation includes essential marketing tools like email marketing, campaign automation, web intelligence, surveys, web forms and landing pages, social marketing and more to help social housing providers more effectively engage with customers.
Mobysoft
Mobysoft is a market-leading technology provider, expert in predictive analytics, and steeped in the world of social housing. Mobysoft helps social landlords optimise rent-collection and improve repairs quality and sustainability to the benefit of all.
Fast Lean Smart
Fast Lean Smart is Europe's technology leader for workforce management, scheduling, dynamic appointment and route optimisation. FLS's real-time technology is flexible to individual customer needs and can deliver more accurate schedules than alternatives utilising actual traffic based driving speeds and self-learning artificial intelligence for job durations, enabling fully optimised appointment scheduling and real-time, time of day route optimisation.
Westcoast & Phoenix Software
Westcoast and Phoenix are key Esuasive licensing partners, providing Microsoft cloud software licence fulfilment, cloud enablement and enhanced logistics support to our social housing customers.